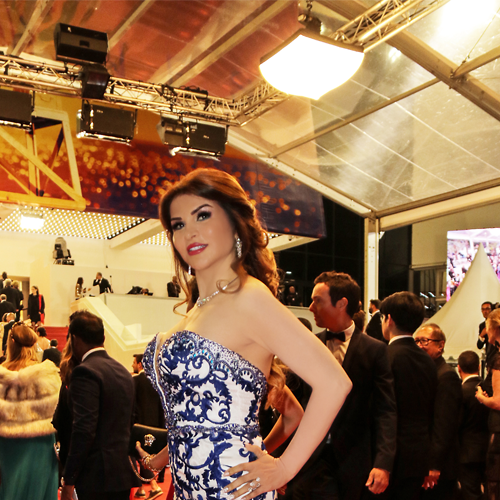 I was very excited as soon as I got the invitation for the Red Carpet at the prestigious Cannes Film Festival 2019. The beautiful Hotel Martinez looked after the stay and hospitality for me. 
I was wearing a beautiful White Gown with Blue Floral design. As soon as I got out to the lobby of the Hotel Martinez, the photographers were all rushing in to click the pictures, and I moved into my car towards the Red Carpet.
The Red Carpet was flashy and glittery, filled with a lot of photographers on either sides. Famous personalities were involved in watching the screening of "The Gangster, Cop and the Devil", and having shared the Red Carpet Space with the famous personalities like Leonardo Di Caprio, Brad Pitt, etc. I feel very special and proud of this life I am living through.
 
Here's a short video for you all to see how it was in the Cannes.